Metabolism Problem Set
Problem 17 Tutorial: ATP synthase
ATP synthase can produce ATP using as a direct energy source:
Production of ATP by ATP synthase
The electrons from from NADH and FADH2 flow through the electron transport chain in the inner mitochondrial membrane generating a H+ buildup in the inner membrane space.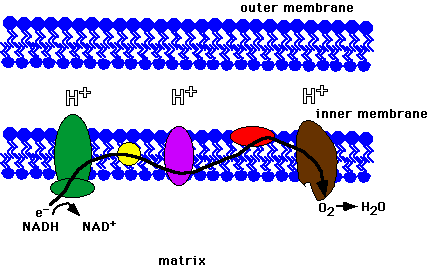 This proton gradient (gradient of H+) flowing through the membrane enzyme complex ATP synthetase is the direct energy source for producing ATP.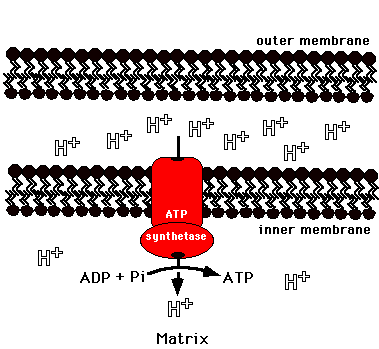 ---
The Biology Project
University of Arizona
Tuesday, August 20, 1996
Contact the Development Team
http://www.biology.arizona.edu
All contents copyright © 1996. All rights reserved.